EL DORADO BOOKS USA is proud to announce:
FLOWER POWER MAN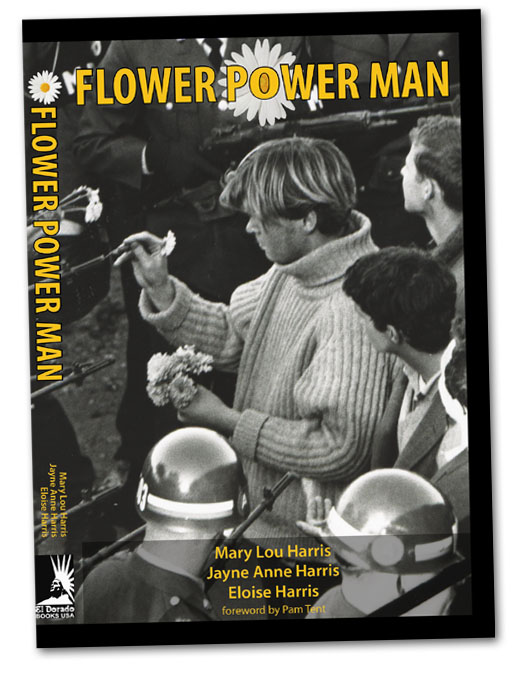 A biography that reveals the life and identity of
George Harris III aka Hibiscus
The brave young man demonstrating
Allen Ginsberg's powerful concept
"Flower Power"
Available NOW in paperback. An eBook version is coming soon. Watch this page!

Flower Power Man is the culmination of inspiring events of the 1960s and 70s, written by members of George Harris III aka Hibiscus' family, with essays and photographs contributed by friends, colleagues, and others who are inspired by his life's work and legacy.
Bernie Boston is the photographer of "Flower Power". The following is from "Bernie Boston: View Finder," a 2005 interview with Bernie by Alice Ashe, written for Curio Magazine:
Bernie Boston: "When I saw the sea of demonstrators, I knew something had to happen. I saw the troops march down into the sea of people," Boston says, "and I was ready for it." One soldier lost his rifle. Another lost his helmet. The rest had their guns pointed out into the crowd, when all of a sudden a young hippie stepped out in front of the action with a bunch of flowers in his left hand. With his right hand he began placing the flowers into the barrels of the soldiers' guns. "He came out of nowhere," says Boston, "and it took me years to find out who he was … his name was Harris."